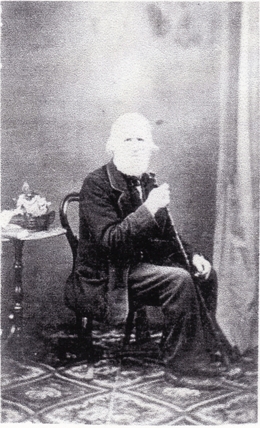 Thomas Wiggins born on 'HMS Calcutta" 11th June 1803 to Private Samuel and Susanna (nee Welch) Wiggins. Thomas is recorded by Rev Robert Knopwood as No.1 birth in the records of Hobart Town. He died on 27 September 1884 at Wattle Hill near Sorell where he is buried.
Welcome to the Members Only area of the Association website.
As a financial member of the Association you will find in these non-public pages much information that will be of interest or that might assist in your family research. Information will be gradually added and you too may have information appropriate to these pages that can be added.
Documents, photographs, whatever you have, can be added here for the benefit of members. Please bear in mind though that we are conscious that we do not want to infringe anyone's copyright. Credit will be given to authors of documents or photographs as necessary.
For any of the News Snippets in the right hand column Members can add Comments by clicking on the Webmaster link to open an email. All Comments are moderated prior to becoming live on the site. Alternatively, you may consider registering and becoming a contributor.
Also in this Members Only area you can automatically update your Profile or change your Password.
Some items of recent interest
Newsletters from other organisations.
High Tea at Rydges celebrating the 40th Anniversary in 2014.
The biography about Michael Downes, photos taken at the 2014 Floral Tribute, John Wade and Catherine Wade and the 2014 Hobart Lord Mayor's reception for Lord Miles Hobart.
Annual General Meeting
The next Annual General Meeting will be held on Tuesday, 6 March 2018 at the Moonah Community Centre, 7 Gormanston Road, Moonah commencing at 10.00am. Nominations for officer bearers can be made on this downloadable nomination form.
Nominations can be made for the following Positions:
President
Vice President
Secretary
Treasurer
Historian
Committee member
"First Settler" and "Early Settler" classes of membership are eligible to nominate for office. Office bearers are elected annually.